Funky Fugue for Five

for percussion ensemble

by Alan Keown

Duration:

3:15

Pages:

10

Level:

Easy

Personnel:

4-5 players
Description
Fun and furious, fantastic and forward, Funky Fugue for Five fashions friendly rhythms into a festive foray for four or five fledgling friends to fire funky feels at fans while furthering their feel of the fugue. 
Veteran percussion composer Alan Keown is no stranger to effective music education. With  minimal non-pitched instrumentation and very basic rhythmic language, Keown's piece provides a setting in which beginners create contrapuntal and engaging musical experience. It also introduces them to basic fugal concepts such as subject, canon, and development. Ideally written for five players, it can also be played by four by removing the optional timpani part.
Find a fast favorite for festivals in Funky Fugue for Five!
This piece ships as a professionally bound folio with full-color cover, and individual parts on CD-ROM.
Instrumentation/Setup
This piece requires the following instrumentation:
2 snare drums (high and low), 2 high concert toms, 2 low concert toms, 2 timpani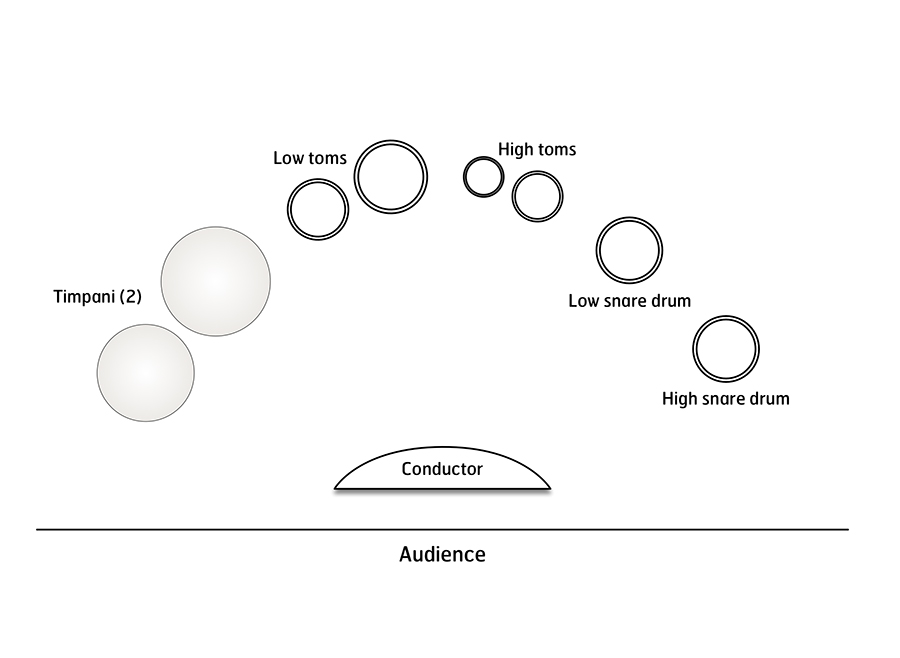 Great Ensemble Picks for Younger Groups
| | | |
| --- | --- | --- |
| This updated arrangement of Owen's famous xylophone solo includes three accompaniment options and an optional solo cadenza. | Jim Casella's third in a series of pieces for the developing percussion section is packed with catchy phrases you'll sing all the way home! | A collection of easy/intermediate duets for marimba and vibraphone. Great for sight reading or for younger players! |
You may also like...
| | | |
| --- | --- | --- |
| Clean and beautiful, with creative use of instrumentation in the accompanying ensemble, this solo makes excellent use of changing meters. | This percussion ensemble by Jamieson Carr is intense, fast-paced, and full of colorful texture. | Odd Duck is a charming piece designed to introduce young players to the concept of odd meters, in this case 5/8, and how they can be broken down... |