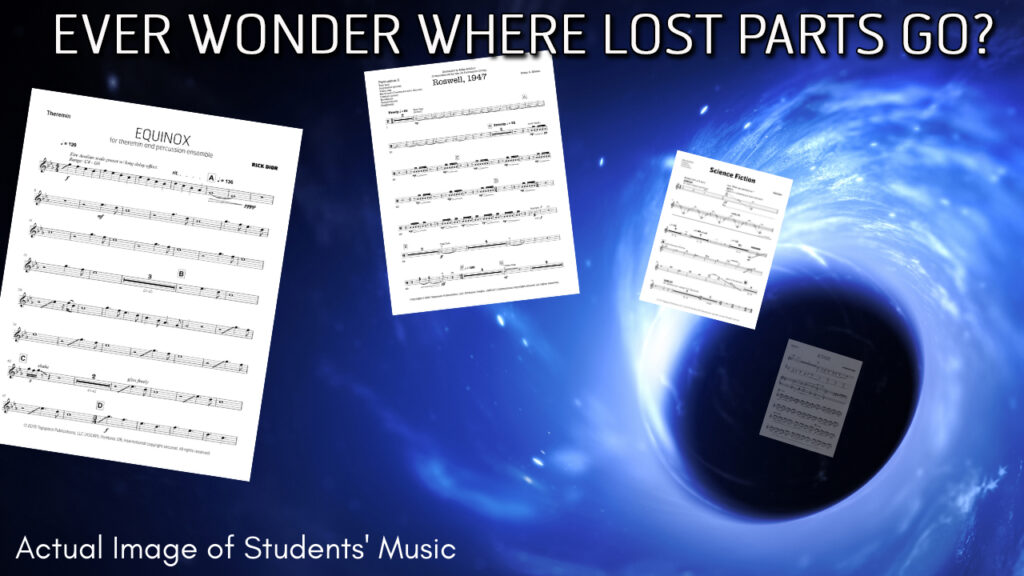 For years, most of our individual parts have come in PDF format. This allows for easy printing (and RE-printing should a student, um….misplace their part). It also allows for simple tablet viewing on whichever sheet music or PDF viewer you prefer.
Back in ye olden days (a.k.a. just a few years ago), these files came on CD-ROM discs that were included with scores. Needless to say, those discs are virtually useless today since most new computers don't have disc drives. (Quick tip: make a disco ball out of your old CDs!)
Regardless, whether you have a CD-ROM drive or just download stuff from the cloud, we provide an easy way for you to maintain access to your parts.
Below, you'll find some of the more common scenarios we offer regarding PDF parts.
Continue reading