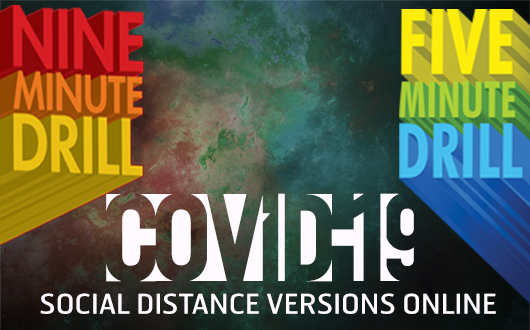 While the world shelters in place during the COVID-19 crisis, we are making the popular daily drill methods Five Minute Drill and Nine Minute Drill available online to users who already own the book(s). One of the main benefits from these methods is that students hit them a little bit EVERY DAY. So during these uncertain times of sheltering in place, we want students to continue benefiting from them.
If you are a current user of one of these methods and your students aren't able to access their physical copy of the book at school, please contact us with your proof of purchase (a receipt, or casual photo of your book(s) will suffice) and request access. We'll then provide you with information on how you can access these online versions. Online access includes both the book material as well as audio.
New purchases of either of these methods from tapspace.com will automatically include online access instructions. (Note: please purchase the number of copies that corresponds to the number of students who will be using the method.)
Stay safe, and keep practicing!